Roseville Spousal Support Lawyer
Ready to Guide You Through Your Spousal Support Case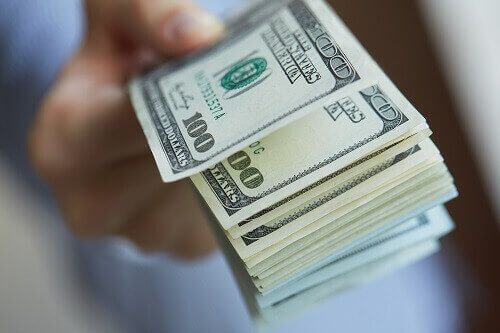 In California, alimony (also known as spousal support) may be awarded based on a number of factors. Our Roseville spousal support attorneys can help you through each step of the process. We address your alimony concerns carefully, taking each detail into consideration when crafting your case. We can also represent couples with same-sex divorce and other divorce and family law services.
We know that in order for a judge to award a fair spousal support agreement, they need a clear picture of each spouse's needs and circumstances. That is what we aim to portray here at the Bez Law Firm, P.C.
Contact our Roseville spousal support lawyers at (916) 512-8944 to discuss your spousal support case. Our firm serves clients in Rocklin, Sacramento, and all of Placer County.
How Is Support Calculated in California?
There are two main types of spousal support: temporary and permanent. Temporary alimony is typically awarded while the divorce is still pending and may be based off a judicially-recognized guideline. Permanent spousal support (often referred to as post-judgment), is calculated based on a number of factors laid out in Family Code § 4320.
Courts look at many factors when deciding spousal support, such as:
The education, work background and earning potential of the receiving spouse
How long the couple was married
The current health condition of both spouses
Standard of living during the marriage
The supporting spouse's earning ability and regular income
Financial holdings of both spouses
Any prenuptial/postnuptial agreement in place
The age of both spouses
We Can Help with Post-Divorce Spousal Support Orders
In addition to helping our clients pursue the best possible spousal support agreement pre-judgment, we also provide counsel for those seeking post-judgment orders. These orders can be adjusted should there be a major change in circumstances, such as the declining health of one of the former spouses, remarriage, or loss of employment.
If a significant change has made your current alimony agreement less applicable, you may need to seek an adjustment. Whether you need help lowering your support payments or need to seek an increase, Bez Law Firm, P.C. is here to assist you. We know how to craft strong arguments to support our clients' goals.
We are committed to providing positive, amicable resolutions. Call our Roseville alimony attorneys at (916) 512-8944 to set up a consultation!
You can find out more about spousal support by reading these blogs!