Termination of Parental Rights Attorneys in Roseville
Thorough Representation with Your Family's Needs in Mind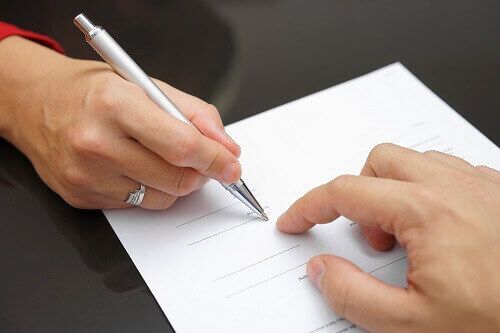 Every child is born with the fundamental right to a parent-child relationship. All parents – both mothers and fathers – are expected to uphold their duties as parents and to act responsibly within the scope of their parental rights.
In some family law cases, a parent's fitness may be questioned. Terminating parental rights is a sensitive and complex process that requires strict court supervision and approval. No matter the circumstances of your situation, our attorneys are here to help. Our firm serves families throughout Sacramento and Placer Counties.
Contact Bez Law Firm, P.C. at (916) 512-8944 to get started on your case today.
When Are Parental Rights Terminated?
Because every child is entitled to the support of their parents, no parent can sign away their parental rights without a court's approval.
A parent's rights might be terminated in the context of:
Juvenile dependency court proceedings: If the court finds that a parent has abused, neglected, abandoned, or seriously mistreated their child, the parent's rights can be terminated involuntarily.
Adoption proceedings: Before an adoption can take place, the biological parents' rights must be terminated so that the new parent(s) can be granted parental rights.
Parentage actions: A father's parental rights can be terminated involuntarily if a court believes that it is not in the child's best interest to have a relationship with him.
In most cases, the court will only terminate a parent's rights if there is someone else ready to assume them. Family courts refrain from terminating parental rights if it would leave the child with only one parent responsible for their care.
Terminating Parental Rights for Adoption
Whether you are putting a child up for adoption or seeking to adopt a child, the first step is to terminate the biological parents' rights.
If you and the other parent of your child wish to relinquish your parental rights to place a child up for an agency or independent adoption, you will have to gain court approval to terminate your legal role as the child's parents.
If you are a child's stepparent and wish to assume parental rights, the biological parent will have to consent to the termination of their rights. A stepparent adoption can only take place without the biological parent's consent if he or she has willfully abandoned or abused the child.
Why Choose Bez Law Firm, P.C.?
At Bez Law Firm, P.C., we have the experience needed to effectively navigate you through a tough case involving the termination of parental rights. Attorney Dena M. Bez is on Roseville's termination of parental rights panel, so you can rest assured that we are knowledgeable about these sensitive cases.
Contact us online or call (916) 512-8944 now.