Minor's Counsel in Roseville
Providing Compassionate Representation for Minors
In any type of divorce or family law case, a child's best interests should be the highest priority. Too often, children are overlooked as parents and other adults in the family argue and dispute with each other. In these situations, California allows the child to have legal representation from a private attorney known as minor's counsel.
Minor's counsel may be appointed in cases involving:
Child abuse or neglect
Drug abuse
Contentious divorce
To learn more about minor's counsel and how you can request an attorney for a minor child, contact (916) 512-8944.
The Role of Minor Counsel in Family Law Cases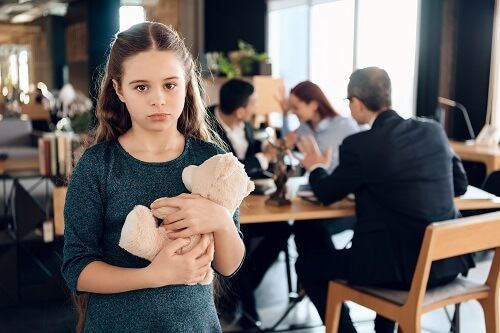 When a minor is appointed an attorney, that attorney only represents the child, not the parents or other adults involved in the case. If there are multiple children involved, separate counsel may be appointed for each child.
Minor's counsel should serve as a fact-finder and act in the child's best interests, keeping their health, safety, and welfare in mind. Minor's counsel is usually granted access to the child's records and may conduct interviews with the child, their parents, therapists, doctors, educators, and other professionals.
As a minor's counsel, an attorney has the right to:
Have access to the minor
Seek relief on the minor's behalf
Seek or refuse medical or psychological exams
Interview individuals whose views may shed light on any aspect of the case
Be given access to all court filings and documentation
Make statements or requests to the court
Retaining Minor's Counsel
In California, minor's counsel can only be appointed by a judge. Parents may request that an attorney be appointed, but a judge has the final say in minor's counsel.
When deciding whether to appoint counsel to represent a minor, a court will consider:
Whether the custody and/or visitation issues are highly contested
The child's stress level regarding the dispute
Whether having minor counsel would provide relevant information that would otherwise not be available
Whether the dispute involves allegations of child abuse or neglect
The fitness of the parents involved
Contact Bez Law Firm, P.C. at (916) 512-8944 to learn more about minor's counsel during an initial consultation.